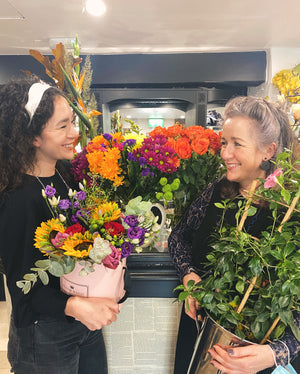 slow irish fashion & design | mother & daughter team
value & purpose driven family business
Designer and creative director Meritta designed and made her first suit at just nine years old and later spent years in London working at various design houses and studios before returning to Ireland to open Ail Ruin design centre in 1995 with her husband Dermot.
Ail Ruin gained an national reputation for it's creative curation of international labels at Meritta's own designs.
Bridget grew up on the shop floor learning from and helping her mom before gaining an academic background in Law and spent time working in marketing at Selfridges, London.
Mise Tusa marks an exciting new adventure that focuses on Meritta's innovative designs and Bridget and Meritta working more closely together.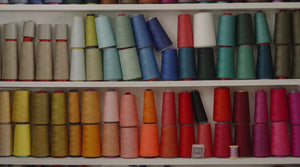 Our Labels
Under the Mise Tusa umbrella, we have two distinct labels;
Mise Tusa Imagine & Mise Tusa Movement
our design ethos
timeless & versatile design
elevated craft & quality
designed & made in Ireland
our values
Authenticity
Openness
Community
our creative community
Collaborate
A thoughtfully curated collection of pieces by local makers, creators and artists.
shop Collaborate