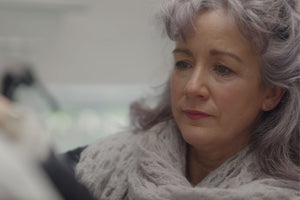 What is it?
Whether you are looking for a bespoke outfit for a special event or a wardrobe re-fresh, we offer a limited number of bespoke appointments and one-on-one consultations with Mise Tusa co-founder and designer, Meritta. Come visit us in the picturesque village of Clarinbridge on the wild Atlantic way to experience first hand the magic of fabric and creative designs that nourish your individual style.
How does it work?
Our bespoke service consists of an initial consultation with Meritta and the team, where we get to know you and what you are looking for. At the initial consultation, we will take your measurements, show you various materials, shapes and sketches in working with you and your individual style.
Following the initial consultation, you will be invited back for your first fitting. We always encourage our clients to bring shoes, slips and any other pieces, so we can see the full look!
Usually after the first fitting most pieces are ready, however sometimes we may schedule a second fitting if any elements need refinement.
Get in touch to find out more